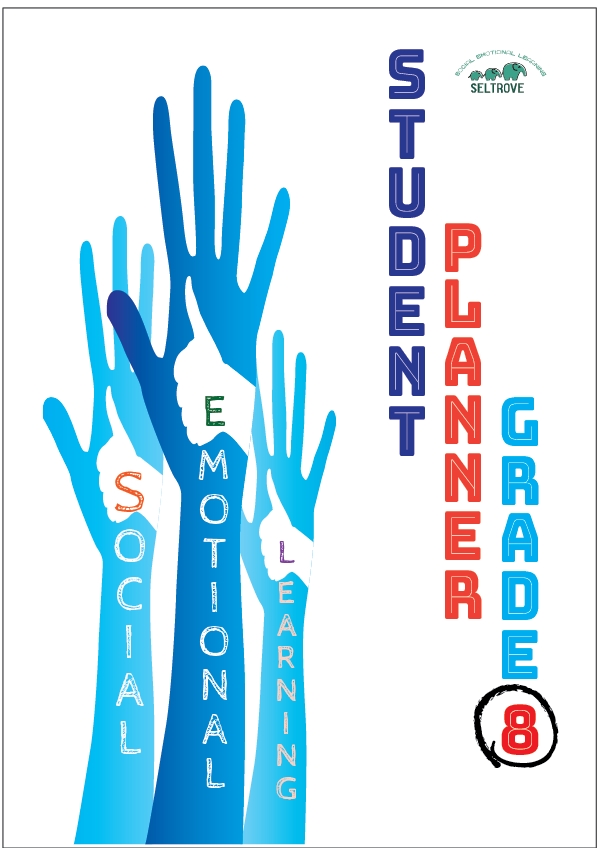 NEW Social-Emotional Learning (SEL) Student Workbook Grade 8
Translation missing: en.products.product.price.regular_price
$15.99 USD
Translation missing: en.products.product.price.sale_price
$15.99 USD
Translation missing: en.products.product.price.regular_price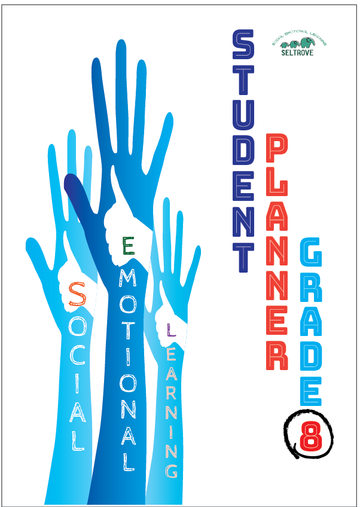 NEW Social-Emotional Learning (SEL) Student Workbook Grade 8
Translation missing: en.products.product.price.regular_price
$15.99 USD
Translation missing: en.products.product.price.sale_price
$15.99 USD
Translation missing: en.products.product.price.regular_price
Product Details
Additional info

This SEL planner was designed just for 8th grade students, with 8th grade brains, emotions, and social interactions in mind.
This 8th grade planner is a culmination of the activities and learning that students have been practicing throughout the middle school Seltrove planners. This 8th grade planner allows students more freedom and open-ended activities to practice what they are learning by digging into each skill and competency in a grade-appropriate way. At the end of this year, students will be ready to jump into the high school Seltrove planners to continue their SEL development.
Take a look at the features of this grade 8 SEL Workbook
Flip Through this grade 8 workbook for more examples:
Frequently asked questions
Why is this planner repeated for 3 different grade levels?
Research has shown younger students benefit greatly through repetition. When we repeat content, students are able to get more and more out of the lesson each time. Even in the SEL planner, lessons are repeated in various formats so students can learn the material in new ways. This supports students' abilities to apply what they are learning to their lives.
Do you have special prices for districts or school-wide orders?
Yes, we do! Please connect with us and we will be happy to offer a special price for quantities of 100 and above.
Do you accept purchase orders?
Yes, we do! Please email your purchase order and we will process once we are ready to ship.
Can I customize the planner for my school or district?
Yes! Just send an Email to Janna@edtrove.com with the grade level(s) you would like to customize.