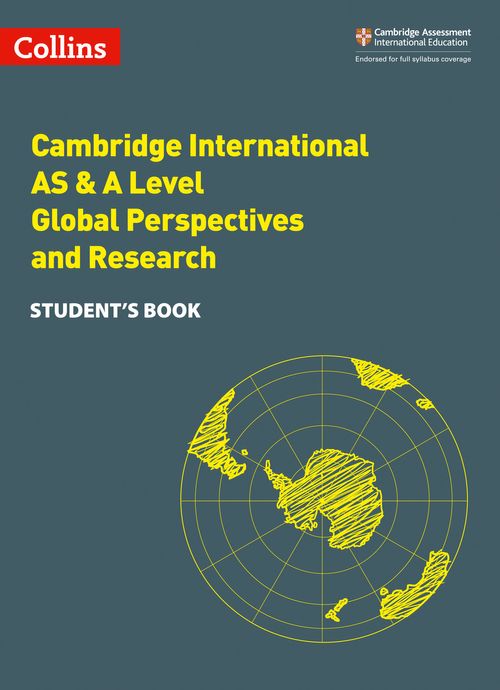 Cambridge International AS & A Level Global Perspectives Student's Book
Translation missing: en.products.product.price.regular_price
$49.00 USD
Translation missing: en.products.product.price.sale_price
$49.00 USD
Translation missing: en.products.product.price.regular_price
Product Details
Additional info
Description
Collins Cambridge International AS & A Level Global Perspectives and Research is a highly supportive and user-friendly resource to support the learning and teaching of the Cambridge International AS & A Level Global Perspectives & Research syllabus (9239). It comprises a Student's Book, Workbook and a Teacher's Guide.
The Student's Book offers a clear and comprehensive route through the course, with an emphasis on developing skills through written and oral activities. It promotes and encourages critical thinking, self-reflection and independent thought and provides students with opportunities to understand and engage with key global issues. The emphasis throughout is on developing key skills and applying them to topics of global significance. Students are encouraged to consider themes and issues particularly relevant to their areas of interest, topical news items, or geographical region.
Linking to the Critical Path in every unit, the course helps students understand and develop effective research skills, with guidance on areas such as how to choose a topic and how to write a research report. Practical examples and explanations are given to help with planning, researching, structuring and presenting a written report, while communication and collaboration skills are focussed on in units relating to the team project.
Author: Mike Morris, Lucinda Misiewicz, Lucy Norris, Clair Rawlingson and Mike Gould, Series edited by Mike Gould
Curriculum: Cambridge International Education
Dimension: 7.56 x 0.6 x 10.43 inches
Edition: Student Edition
Format: Paperback
Isbn 10: 0008414173
Language: English
Pages: 240 pages
Release date: 10-06-2021
Year: 2021