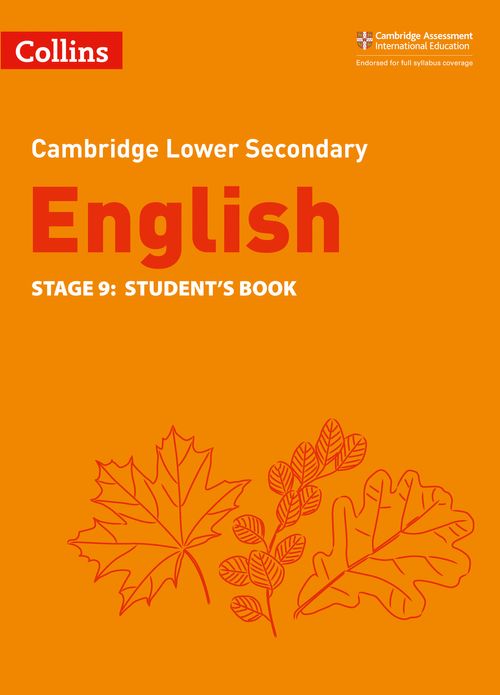 Cambridge Lower Secondary English Student's Books Student's Book: Stage 9 2nd edition
Translation missing: en.products.product.price.regular_price
$35.00 USD
Translation missing: en.products.product.price.sale_price
$35.00 USD
Translation missing: en.products.product.price.regular_price
Product Details
Additional info
The Collins Cambridge Lower Secondary English series offers a skills-building approach to the Lower Secondary English curriculum framework (0861) from 2020. The Stage 9 Student's Book supports students to develop their skills in reading, writing and speaking and listening, showing all students how to progress.
This series is endorsed by Cambridge Assessment International Education to support the new curriculum framework 0861 from 2020.
Focused on improving skills – the book provides full coverage of the Stage 9 Cambridge Lower Secondary English curriculum framework, with clear outcomes in each chapter.
Organised by purpose – each chapter shows students how to speak, write and comment on texts created for one key purpose or pair of purposes. A clear learning sequence builds from students exploring texts, through scaffolded writing and speaking and listening activities, towards a series of meaningful final tasks.
Stage 9 covers describing, entertaining, arguing, narrating, analysing and comparing, and interpreting.
The final chapter of the book allows students to test their understanding and apply the skills they have learned across Stage 9, by responding to reading and writing questions on two longer texts.